Services in Saariselkä
Reception
Reception is open 7am–10pm
tel. +358 300 870 969 (0,60 €/min maximum price 3 € + local or mobile call charge)
Services at destination
R-kioski next to reception sells drinks, candies, crisps, toiletries etc.
Go Inari Arctic Rental rents equipments e.g. Electric fatbikes, snowshoes, skis etc.
Free wireless internet access in hotel rooms and holiday apartments
Self service ski maintenance and storage room
Distances
Grocery store 200 m
Ski Center 1 km
Health Center 32 km
Pharmacy 32 km
Partners
Saariselkä - inarisaariselka.fi
Ski Saariselkä - skisaariselka.fi
Tankavaara Gold Village -tankavaara.fi/fi/
R-kioski
R-kioski is a small grocery store where you can buy snacks and refreshments. The store is located next to the hotel reception and is open with same opening hours.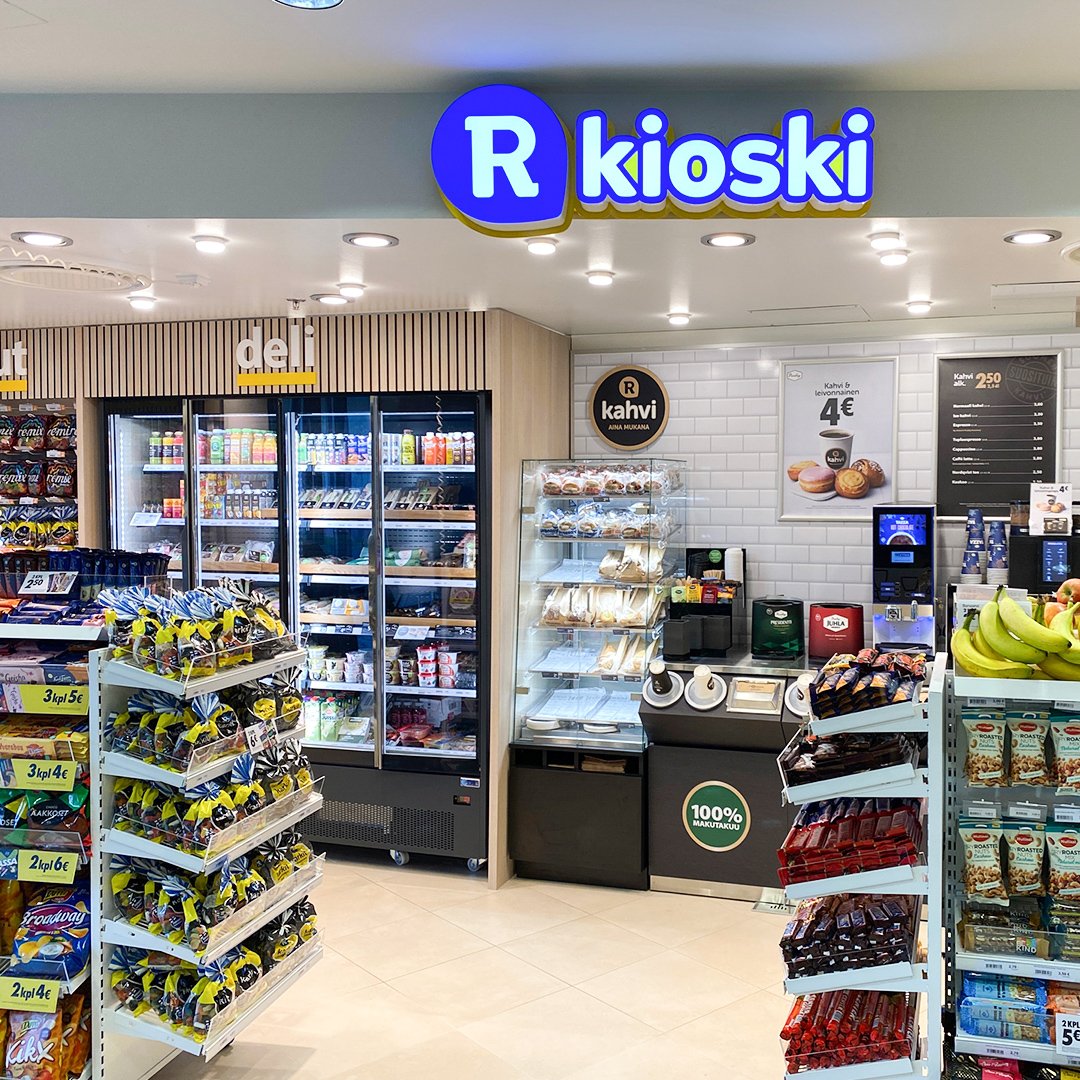 Special requirements
Accessibility
Please contact the hotel to ensure the room meets your needs or if you have any further questions
Allergy rooms
Please report your allergies when you make your reservation
Allergy rooms and pet rooms are always separated
Travelling with pets
Price for pets 35 € per stay
Check that pet rooms are available when you make your reservation
Room equipment
Spa hotel
Hotel rooms are equipped with the following:
Bed linen and towels
Bathrobes
TV
Hair dryer
Electric kettle
Ironing equipment
Small drying cabinet or heated towel rack
Blackout curtains
Wireless internet
Baby crib 20 € per stay
Spa slippers on sale at the reception for 3 €
Furnishings in Holiday houses and Villas apartments:
Bed linen and towels
Hair dryer
Washing machine and drying cabinet
Vacuum cleaner
Sauna
Fully-equipped kitchen
Complete set of dishes
TV and radio
Wireless internet
Contact info
Welcome to Holiday Club Saariselkä!
Reception is open daily 7 am to 10 pm, at high season times 24 h
The key service is located at the reception
Left-luggage space at the reception


Parking
Parking in Saariselkä is free in the outdoor areas. The paid parking garage (12 €/day) attached to Villas Spa Lodge 1 and Villas 2 has electric car charging points. Power application: 4 x 22kW, free charging with mobile application. Tesla Destination Charger: 2 x 22kW, free for Teslas.
| | | |
| --- | --- | --- |
| | Check-in | Check-out |
| Hotel | at 4 pm | at 12 pm |
| Holiday houses | | |
| Kermikkä | at 4 pm | at 11 am |
| Laavutieva, Niilihonka, Riekonraito, Tirrolampi | at 5 pm | at 11 am |
| Kelotirro, Siulaselkä | at 6 pm | at 12 pm |
| Villas apartments | at 4 pm | at 11 am |