Holiday Club Tampereen Kylpylä restaurants
You can enjoy tasty food in Tampereen Kylpylä with out leaving anywhere else: Restaurant Cotton offers culinary delights created from fresh, wholesome ingredients. Classic Pizza Restaurant offers a cozy environment where you can enjoy a meal in peace and quiet with good service. At the pool bar you will enjoy drinks and snacks to relax in your bathrobe by the pool. The Club's Kitchen is place to spend a fun night with the chef's guidance. The Club can offer for many kinds of meals from get to be together always to six-course gourmet menus.
Changes in opening hours
We operate in accordance with the regulations and guidelines of the authorities regarding the COVID-19 pandemic and are restricting our activities at our spa hotels. Our holiday homes remain open to both owners and lessees at all of our resorts.
Follow the updated information from here
Hotel reception and R-kioski are open 24/7
Harmony Spa open Mon-Sat 9 am-8 pm
Restaurant Cotton
breakfast: Mon-Sun 8-11 am
dinner: Mon-Thu 4-10.30 pm, Sat noon-11.30 pm, Sun noon-9.30

Restaurant Classic Pizza open:
Mon-Sun noon-10 pm

Pool bar open: Mon-Sun 8 am - 8 pm
Spa open: daily 8 am-8.30 pm
Breakfast
Daily breakfast buffet:
Breakfast buffet includes various choices for many tastes. You can choose from porridge and fresh fruits to eggs and bacon. We also have gluten-free and lactose-free alternatives for allergics.
Breakfast is served in Cotton Restaurant
Breakfast is included in the hotel room price
Remember to take your room key to confirm your access
Breakfast for holiday house and Villas guests: 16 €/adult
Breakfast
Mon–Sun 8–11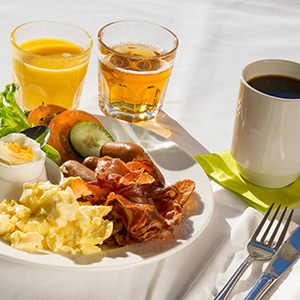 Restaurant Cotton
Whether you are looking for a casual dinner or wishing to mark a special occasion, Restaurant Cotton with its laid-back atmosphere and extensive menu is a great way to spend your evening.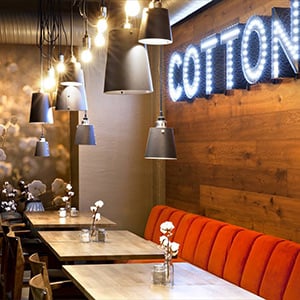 Classic Pizza Restaurant
Classic Pizza Restaurant is relying on the traditions, but at the same time always looking to renew their offering to customers. We are not just a pizza place, but we are committed to creating a complete experience to our customers: a comfortable environment, friendly service, stylish menu and delicious food and drink experience. Our promise has always been to be the better pizza restaurant, a solace for our customers to come back over and over again to enjoy gorgeous food and take a breather from their busy lives. Welcome to Classic Pizza Restaurant at Tampereen Kylpylä.
We also serve take away!
Tel. +358 30 687 0097
Opening hours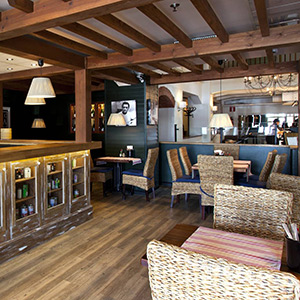 Pool Bar
Enjoy snacks and drinks along with swimming. Fully licensed.
Open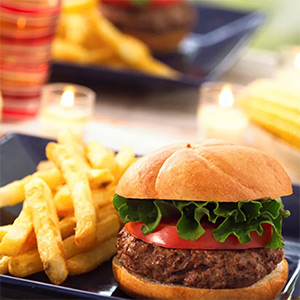 Club Kitchen
We offer a great social programme option fo our customers - cookery courses for groups. The courses take place at our cosy Club Kitchen and are a fun and relaxing way for your group to spend time together after a long day of meetings. Our creative and experienced head chef will be on hand to give you helpful tips and ideas that will have you trying new things at home. The Club Kitchen offers a wide variety of courses to suit all group sizes and schedules.
Tel. 030 687 0000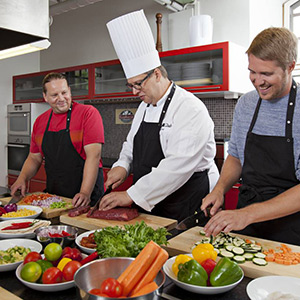 Gluten-free selection in restaurants
Breakfast: There is a gluten-free corner at breakfast, you will find various gluten free breakfast foods such as waffles, bread and porridge.
Classic Pizza Restaurant: Salads and gluten free pizza crusts. Don't hesitate to ask the staff for further information about incredients.
Cotton: Gluten-free portions available. Don't hesitate to ask the staff for further information about incredients.
Contact info
Address
Lapinniemenranta 12
33180 Tampere
Hotel Sales Tampereen Kylpylä
Call +358 300 870 930
hotelsales.tampere@holidayclub.fi
Open Mon–Fri 8 am to 6 pm
Tampereen Kylpylä Reception 24 h
Call +358 300 870 931
Social Media
#tampereenkylpyla