Services at Holiday Club Saimaa
Welcome to Saimaa, where services and shopping are only steps away.
Reception
Reception is open 24 hours a day, tel. +358 300 870 952
Internet connection
Free wireless internet access in hotel rooms and holiday apartments (username: Holiday Club WLAN, password: guestuser)
Spa hotel, indoor sports facilities are open
Service open:
Hotel, Villas apartments and Harmony Spa open normally
Hotel reception and R-kioski open normally
Our restaurants serve: O'Learys, Classic Pizza, Le Biff and Beach House by Robert´s Coffee, opening hours can be found here
Breakfast daily 7–10.30
Spa open daily 10–20
Sauna World, roof top sauna and outdoor pools opening hours can be found from here
Gym in center Capri open daily 6–24
Bowling 10–20
Angry Birds Activity Park, opening hours can be found here
Ice Arena is open
M-market Capri will be closed after 12.6
Follow the updated information from here
Saimaa Arena
Saimaa Arena has two uses. As an ice rink it functions as a sports arena for games and ice skating. When covered, it functions as a venue for celebrations and fairs. The Arena can be rented for private use from sales services, at other times it is guests' use.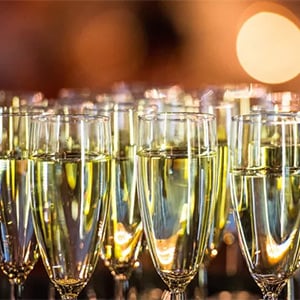 R-kioski
R-Kioski is a small grocery store where you can buy snacks and refreshments. Open 24/7.
The store is located next to the hotel reception.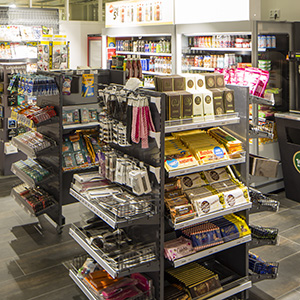 M-Market
The minimart M-Market Capri at your service on the ground level of Capri center.
Opening hours
Tel. 043 825 2233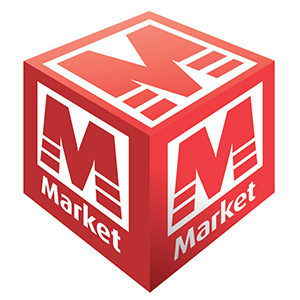 Gant & Cosmetics Shop
Gant & Cosmetics Shop is located in the spa hotel in Harmony Spa Wellness section, close to the hotel reception. Gant & Cosmetics Shop provide Gant clothing and high-quality cosmetics.
Opening hours
Mon–Sat from 10 am to 5 pm
High season may have an influence on opening hours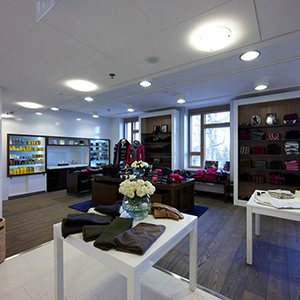 Bikinishop
Bikinishop is located at the spa reception at the bottom floor. From bikinshop you can buy swimsuits and swimming equipment for children, men and women.
Opening hours
Open daily from 10 am to 9 pm
High season may have an influence on opening hours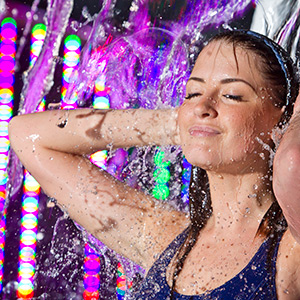 Angry Birds birthday party
Have a fun and active birthday party in Angry Birds Activity Park.
Birthday party (minimum 5, max 14 children + 2 adults)
Incl. day ticket to Angry Birds park, private use of the special Birthday room of in the park for 2 hours, birthday menu: Cake of ice cream balls, donuts, lemonade, candies, chips. Coffee or tea for adult supervisors.
Reservations of birthday packages in advance, and at least for groups of 5 children. There has to be also 2 adult supervisors with the group. The supervisors get the birthday package for free.
Reservations tel. +358 (0) 30 686 1000 or hotelsales.saimaa@holidayclub.fi
Reserve the whole park for private use: 1,800 € for 2 hours + 16 € per person
NB: Under 10 years old children must have an adult supervisor in the park.
10–13 years old children can be in the park without an adult supervisor only if they have permission filled in the counter. Indoor shoes have to be worn in the park.
Saimaa Marina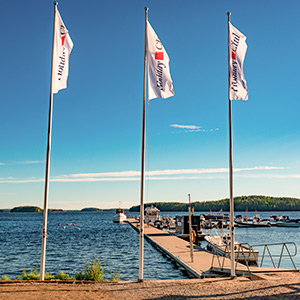 Special requirements
Accessibility
There are 5 hotel rooms and 3 Villas apartments for disabled guests with wider passages and toilets
Easy access to restaurants via ramps
Shower chair and pool lift in the spa area
Easy access between hotel floors by lift
Please contact the hotel to ensure the room meets your needs or if you have any further questions
Allergy rooms
Please report your allergies when you make your reservation
Bed linens for allergics available
Allergy rooms and pet rooms are always separated
Travelling with pets
Price for pets at the hotel: 10 € per night
Holiday house and Villas charge for pets 35 € per stay
Check that pet rooms are available when you make your reservation
Room equipment
Spa hotel
Hotel rooms are equipped with the following:
Bed linen and towels
Bathrobes for adults
Hair dryer
Blackout curtains
Safe
Mini bar
Bureau and telephone
TV and radio
Wireless internet
Baby crib 20 € per stay
Children's bathrobes available from the reception
Spa slippers on sale at the reception
Ironing equipment and microwave on the 4th floor of the Club hotel
Holiday houses
The usual equipment of Holiday houses and Villas apartments
Bed linen and towels
Hair dryer
Ironing equipment
Washing machine and drier cabinet
Vacuum cleaner
Fully-equipped kitchen
Complete set of dishes
TV and radio