Recreation in Kuusamon Tropiikki
An ideal setting for an active holiday, Holiday Club Kuusamo offers lots to do in both in the summer and winter. Those keen to explore the great outdoors can choose from an exciting variety of activities including walks, wilderness safaris, trekking, hunting and fishing, horse riding and white water rafting. The bowling alley next to the O'Learys bar also offers glow bowling.
Changed opening hours
Holiday Club Kuusamon Tropiikki reduces operations until May 2, 2021
We operate in accordance with the regulations and guidelines of the authorities regarding the COVID-19 pandemic and are restricting our activities at our spa hotels. Our holiday homes remain open to both owners and lessees at all of our resorts. The hotel receptions and R-kioski in Holiday Club Kuusamon Tropiikki will serve customers 24/7. But we will reduce the following servicies until May 2, 2021:
Spa is open to all guests from 2 pm until 9 pm (spa is closing May 2 at 6 pm due to maintenance work)
For hotel guests breakfast from Restaurant Mango take-away, 06:30 am to 10:30 am, Sat – Sun 7:30 am to 11 am
O'Learys Restaurant is open 3 pm - 9 pm, kitchen is closed 9:30 pm (O'Learys is closing May 2 at 6 pm due to maintenance work)
A take-away menu is available for all guests from 3 pm until 9 pm. See the take away menu here >>
Angry Birds Park is open 3–9 pm , tickets can be bought from O'Learys restaurant
Bowling and gym are closed
Holiday Club Kuusamon Tropiikki is closed for the period between 3–19.5 due to maintenance work:
Hotel accommodation and spa activities are closed, but hotel reception and R-kioski will serve customers 8 am-10 pm
We open spa, O´Learys Restaurant, bowling and Angry Birds park on Friday 20.5 as follows:
Spa opens 12pm
O´Learys, bowling and Angry Birds park opens 3 pm
Hotel reception opens 8 am
Follow the updated information from here
Downhill skiing
Just a 15-minute drive away is Ruka, one of the most versatile skiing centres in Finland. A ski bus runs regularly between Kuusamon Tropiikki and Ruka, so you do not need your own car to go skiing. Over 200 days of skiing per year, 34 pistes, 21 lifts and the longest piste over 1 300 m - there are the facts, but the speed and fun you'll have to come experience yourself!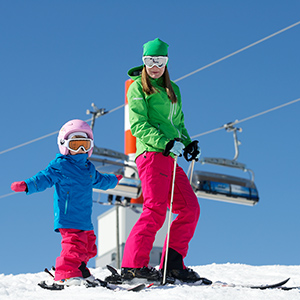 Snowmobile safari to huskies and reindeers
Snowmobiles, huskies and reindeers – all in a same day. Snowmobile safari starts from our safari office, from where we head to reindeer farm.
You will get to drive reindeer sledge and get to hear stories about reindeer herding. Small snack is served at the reindeer farm. During the program you also get to drive for about 3 kilometers by huskies. By snowmobiles you will drive about 20 kilometers in a beautiful surroundings.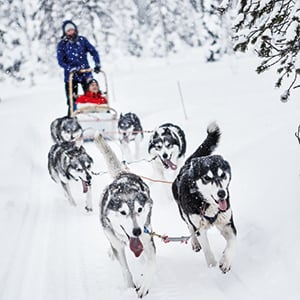 Starlight snowmobile safari
When the night falls and stars begin to shine, we hop on to the sledge behind the guide's snowmobile and drive into the dark night.
While the guide is focusing on the driving the group can enjoy the beauty of Northern sky. Who knows, maybe you will be lucky enough to catch the Northern lights this night? Hot juice is served along the way.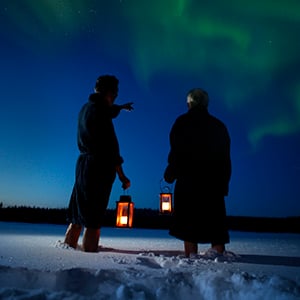 Ice karting
Ice karting is a really exciting driving experience, which has equal elements to a true formula race, but happens on an icy track.
The race starts with warm-up laps, then qualification which determine the places in the starting grid at the finals. First one to cross the finish line is the winner! Everyone taller than 150 cm are allowed to drive.
Safari to Russian border
This full day safari gives you memorable moments both at winter dusk and in the bright spring sunlight. The safari takes you through the vast areas of Kuusamo wilderness all the way to the Russian border zone and on top of Kuntivaara fell, from where you can already see Russia.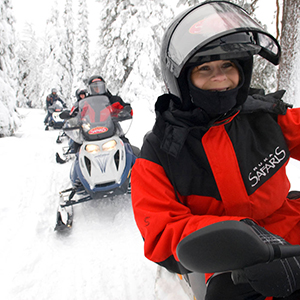 Snowshoe trip to Oulanka National Park
Oulanka National Park is known for its impressive landscapes and waterfalls. Guide tells stories of the area's flora and fauna and you will see the beautiful Myllykoski rapids. Hot chocolate with sweet pastry is served by the fire. Snowshoe trip suitable also for families.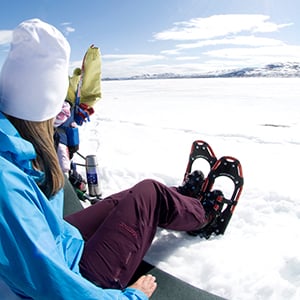 Bowling
The bowling alley is right next to the O'Learys sports bar. Glow bowling in the evenings.
Bowling opening hours
Sun–Thu midday to 9 pm
Fri–Sat midday to 10 pm
28 €/hour/lane, cosmic bowling.
Bowling reservations from reception daily before midday, tel. +358 300 870 961, afterwards directly at the bowling alley.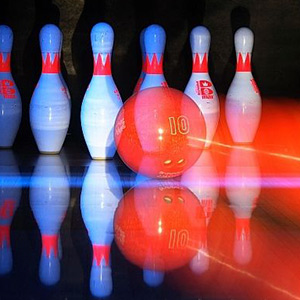 Angry Birds Activity Park
Angry Birds Activity Parks offer lots of fun for visitors of all ages. Gather your best friends and spend an unforgettable afternoon at the activity park. Kuusamon Tropiikki Activity Park include parkour area and adventure track, racing track for pedal cars, bounce game, precision football game and adventure structures for both older and younger children.
Opening hours
| | | |
| --- | --- | --- |
| Prices | Normal | Owners |
| Entrance | 15 € | 13 € |
| Family ticket (2 adults + 1–2 children or 1 adult + 2–3 children) | 40 € | 30 € |
| Children aged under 4 free | free | |
| Evening ticket (18-21) | 10 € | |
| Next day ticket | 10 € | |
Good to know
Please, note that children aged under 10 must be accompanied by an adult, and children aged between 10 to 13 can visit the park without adults, if parents sign permission.
Forms are available at the Angry Birds Activity Park store cashier.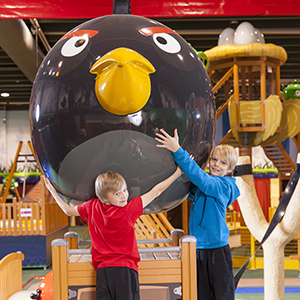 Riisitunturi National Park
Riisitunturi has the magical atmosphere and breathtakingly beautiful view from the top. Suitable for people of all ages and beginners as well.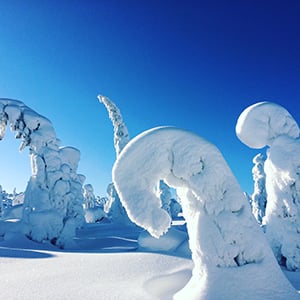 Oulanka National Park
Oulanka has the hanging bridges, many trail options and the most impressive waterfalls in Finland! There is also the most famous trail in Finland which is known as Karhunkierros Trail.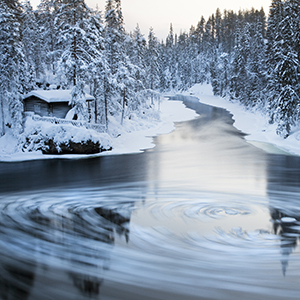 The Predator Center in Kuusamo
The Predator Center in Kuusamo is the best place to meet some of the large predators that are found in Finland. Easy to get there by bus from Kuusamon Tropiikki.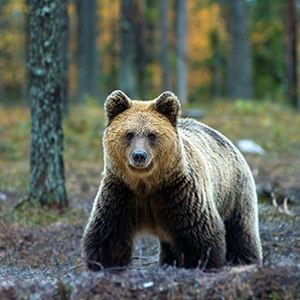 Hossa National Park
Experience the magnificent wilderness of Hossa National Park! Hossa is an excellent destination with its trails running along pine heaths. Enjoy hiking and cycling, and the crystal-clear lakes!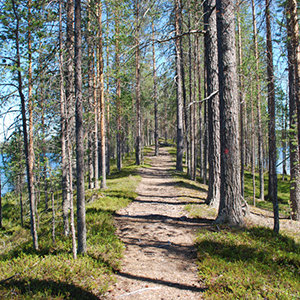 Visit to reindeer farm
We go by car to a reindeer farm where reindeer herder is already waiting for us. You will learn about the life of reindeers and herding, go on a sledge ride pulled by Rudolph himself and feed the reindeers.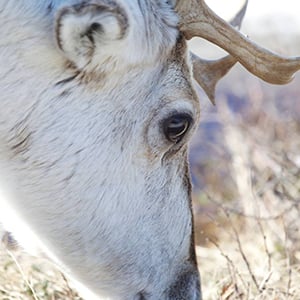 Cycling
Cycling is a good way to get to know the area. Rent bicycles from Kuusamon Tropiikki, where you'll also get more info on the current events and trips in Kuusamo.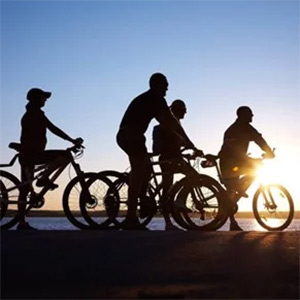 Golf
Welcome to the beautiful Petäjäkangas golf course of 18 holes! The course is located right next to the Kuusamon Tropiikki holiday resort. The hilly and sandy ground of Petäjälampi is just perfect for a golf course. The natural ground makes the golf course interesting and challenging to play.
Address of the Petäjäkangas course
Kylpyläntie 4
Next to the parking lot of the Kuusamon Tropiikki.
Contact info
Kuusamo Golf Petäjäkangas course tel. +358 (0)400 215 341
Caddiemaster tel. +358 (0)400 215 341, caddie@kuusamogolf.fi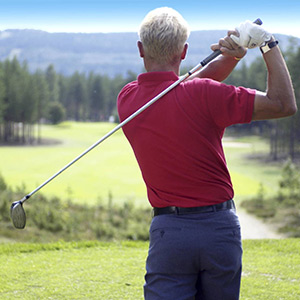 Rafting and canoeing
Go on an adventurous rafting trip with a professional guide or choose a more calm family route. Another option is to go canoeing on the clear rivers of the Kuusamo area. Oulanka, Kitka and Kuusinki lakes and several other waters have a total of 350 km marked canoeing routes.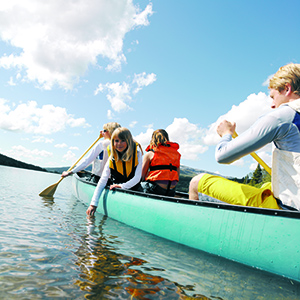 Frisbee golf
The 9-hole frisbee golf course of Kuusamon Tropiikki is in use throughout the summer until late fall. The course is built in the immediate vicinity of the spa hotel and it is suitable for families, beginners and athletes bringing just the right amount of challenge to everyone.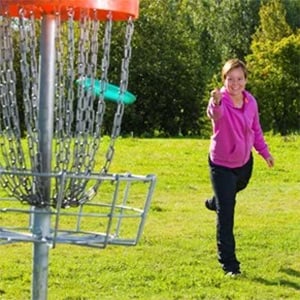 Gym
The active ones can go train at the gym of Kuusamon Tropiikki. Personal training is offered as well. Open daily from 7 am until 10 pm.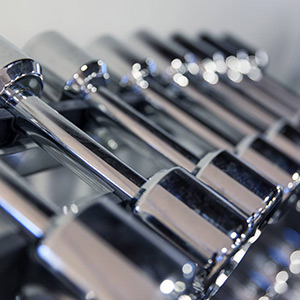 RIDING ISLANDIC HORSES
Nurminiemi Riding Stables offers riding Icelandic horses in wooded lake landscapes. Icelandic horses are easy to handle and suitable for beginners and experienced riders alike. Rides are organised every day.
Nurminiemi Riding Stables is only a 10 minutes' drive away from Kuusamon Tropiikki.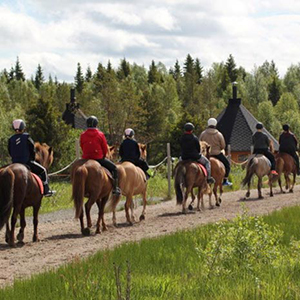 Contact info
Welcome to Holiday Club Kuusamon Tropiikki!
Reception is open 24/7
The key service locates at the reception
Left-luggage space at the reception
Check-in
Check-out
Hotel
at 3 pm
at 12 pm
Holiday houses
Lomatropiikki, Lomaparatiisi, Lampitropiikki, Rantatropiikki
at 4 pm
at 12 pm
Kuusamon Tähti
at 5 pm
at 10 am
Villas apartments
at 3 pm
at 12 pm