Recreation in Katinkulta
At Holiday Club Katinkulta, you are surrounded by Vuokatti's rugged landscape and 200 km of cross country skiing trails both on land and on ice. The area also has an extensive number of well-maintained snowmobile trails. Located just 3 km from Katinkulta, the Vuokatti ski center has 13 slopes that offer something for everyone. Warm, snow-less weather is not a problem for real skiers because the conditions are always good at Vuokatti: the cross-country and snowboarding tunnels are open in both winter and summer. A ski bus runs between the ski center and Katinkulta regularly.
Come to enjoy an active holiday in Vuokatti!
Ball games
In the hotel apartment there are five indoor tennis courts, with Velour Tennis Finale coating, five badminton courts, squash court and padel court. Equipments can be rented in the reception.
| | | |
| --- | --- | --- |
| | Normal | Timeshare owners |
| Badminton per hour | 23 € | -15% |
| Tennis per hour | 23 € | -15% |
| Squash per 0.5 hour | 12 € | -15% |
| Padel | from 8-15 25€ from15>29€ | |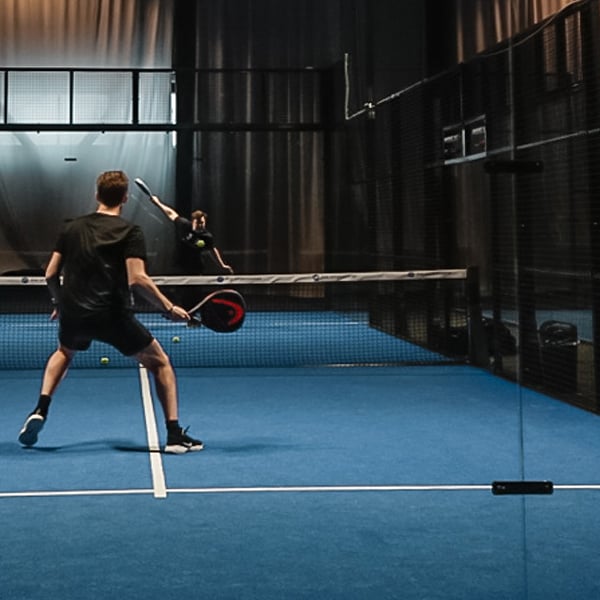 Padel
Katinkulta now has an indoor Padel court.
You can play by booking a turn on our website, at the hotel reception or at the Harmony Spa department (R-kioski)
from 8 am to 3 pm 25 €/hour
at 3pm > 29 €/hour
racket rental 5 €
Bowling
6-alley Brunswick bowling alley with gutters that can be lifted. Bowling is also suitable for children. Equipment is included in the price. Try also glow bowling and organized bowling competitions.
Reservations and inquiries, tel.: +358 300 870 975 (0,60 €/min maximum price 3 € + local or mobile call charge)
Opening hours
Mon-Sun 11-19 (3.6. onwards Mon-Sun 9-21)
Price list
Prices per hour per court, bowling includes bowling shoes
| | | |
| --- | --- | --- |
| | Normal | TS owners |
| Bowling | 25 € | -15% |
| Disco bowling | 32 € | -15% |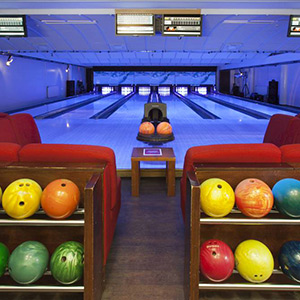 Gym classes
There is a wide selection of different gym classes in Katinkulta. Please, ask for the weekly schedule from the reception.
Class descriptions
POWER & MOVE This effective muscle workout is done by partially utilizing the plate bar and weights. Includes versatile functional exercises that increase the heart rate. You can influence the intensivity of the lesson yourself.
DYNAMIC YOGA (Dynaaminen Jooga) This class includes both strenght and mobility focused dynamic yoga movements.
Kettlebell (Kahvakuula)
Class includes muscle fitness excercises with a kettlebell, to improve muscle fitness, balance and stamina.
Abs, booty, thighs (vatsa, peppu, reisi)
Effective workout for the mentioned muscle groups.
Easy Step (Helppo Steppi)
Step workout with a stepping board.
Dance workout (Lavis)
This dance workout combines barn dancing moves with fitness. Fun and sweaty class that you can join without or with a partner!
Core
Core workout (abs and back) with some balance improvement exercises.
Posture (Ryhti)
Focusing on upper back, core and leg exercises with mobility some mobility training.
Water aerobics (Vesijumppa)
Aerobics workout in a 25 meter pool with aiding equipment.
Body maintenance (Kehonhuolto)
Light exercise class that includes stretching, mobility- and core excercises.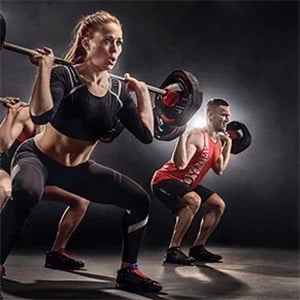 Gym
Gym is a part of an active holiday. It is easy when the gym is located in the spa hotel building. The gym in Katinkulta is fully equipped and free for timeshare owners.
Gym pricelist
| | |
| --- | --- |
| Ticket | Price |
| Single visit | 5 € |
| Monthly card | 56 € |
| 3-month card | 132 € |
| 6-month card | 210 € |
| Multi-ticket 5 visits | 22 € |
| Multi-ticket 10 visits | 40 € |
| Multi-ticket 20 visits | 77 € |
Keys to the gym from the reception or R-kioski.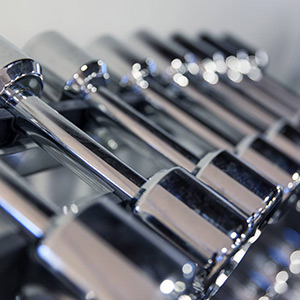 Children's World
The Children's World is a holiday day care centre. The little ones are sure to enjoy a variety of games and handicraft activities available in the Children's World. A particular favourite is our ball pool! Children under the age of one are also welcome.
The Children's World organises supervised activities for children of all ages during weekdays. The programme includes face painting, Children´s World game, Jungle safari and handicraft workshops for example. The activities may vary weekly. The best way to find more information on the programme is to contact the Children's World directly or see the weekly schedule available in the Holiday Club Katinkulta reception.
Prices and opening hours
Opening hours and prices
Tue–Thu, Sat, 9.45 am to 5 pm (week 25 open from Mon-Thu 9.45 am to 5 pm)
Prices
Hotel customers 8 €/child/hour
TS owners -15% /child/hour
Please remember to enrol your child for any activity on the previous day before 4 pm in order to ensure that the activity will be arranged and that there is room for your child to participate.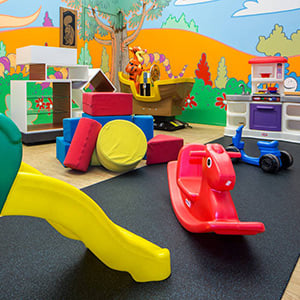 Skiing, downhill skiing, snowboarding
The slopes at Vuokatti are just a short distance away and are easily accessed by a ski bus shuttle service. Ski Center has 13 slopes, the highest 1100 meters. The most die-hard snow junkies can continue honing their technique at the ski tunnel.
Cross-country skiing
Ski track next to the hotel. In Vuokatti there are even 200 km of upkept ski tracks. Also ski tunnel available all year round.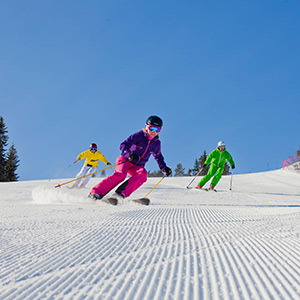 Snowmobile safaris, snowshoeing, husky rides and ice skating trips
During your holiday in Katinkulta you can do a wide range of winter activities. GoVuokatti, Vuokatti Safarit and Ketunpolku Safarit offer organized tours.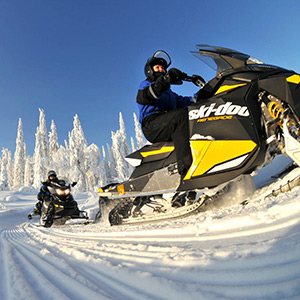 Fatbiking
Rent a fatbike and explore Katinkulta area by an off-road bicycle year around.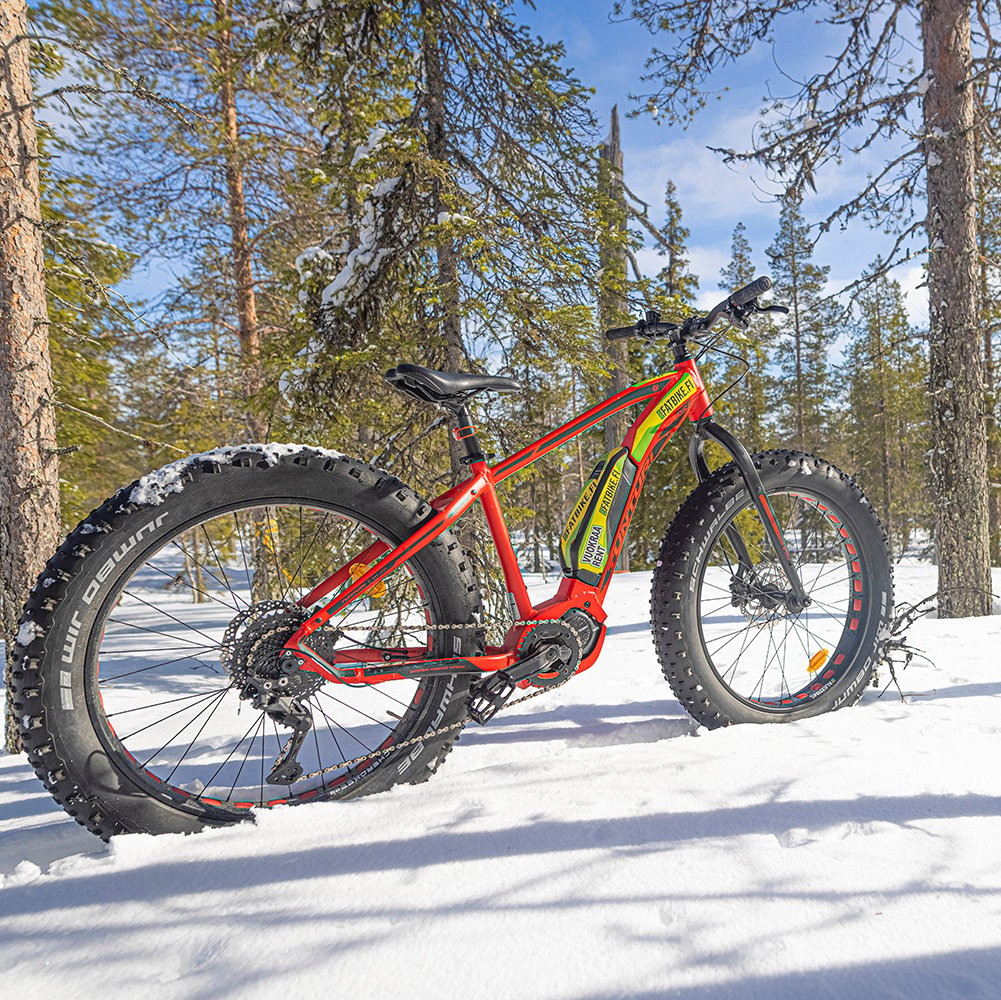 Sauna Yoga in Katinkulta
Sauna Yoga is practiced seated on a sauna bench in a mild temperature of 50 to 55 °C. It is a silent workout in a silent space. By combining the pampering heat of the sauna with gentle exercise, Sauna Yoga effectively relieves tensions in the body and calms the mind. Sauna Yoga is suitable for everyone regardless of age, size, gender or level of fitness and practicing it requires no previous yoga training experience. The language of instruction is Finnish or English.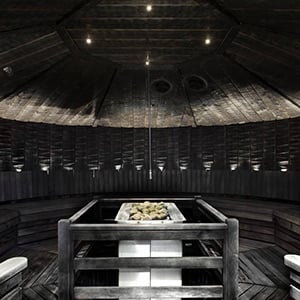 Water Aerobics
Refresh your mind and body by attending one of the guided water aerobics classes. Please, ask the timetable from the reception.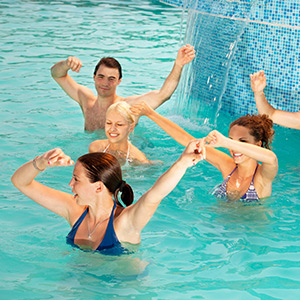 SuperPark Vuokatti
SuperParks offer lots of fun for visitors of all ages. Gather your best friends and spend an unforgettable afternoon at the activity park, organize a recreation day for your employees or spend a holiday with your whole family. Activity Parks suit for everyone, regardless of age!
SuperParks increase the already extensive activity offering of Holiday Club resorts. The Vuokatti SuperPark offers activities all year round near to Holiday Club Katinkulta resort.
In SuperParks the rides won't move people but people will move the rides. The starting point is the physical making and the fun of doing it. The key idea behind the parks is that there are activities for everyone - tots, teens and adults.
Game Arena
In Game Arena you can train and play all kinds of games, for example floorball or football. You can also train your accuracy on Sutuwall -reaction wall. On baseball radar you get to practice your captures. Have fun on the dance floor and jump on a big trampoline – lots of activities for little kids, teenagers and even adults.
In Stella's Corner you get to play with the newest Angry Birds -family member. In the corner you ca also play traditional sport games and practice your long and high jumping skills with Angry Birds. In Stella's corner you also get to be one of the pawns in board games.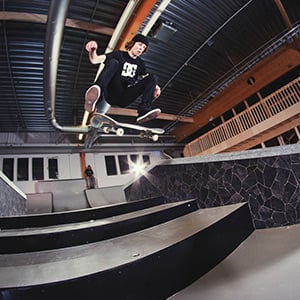 Vuokatti Adventure Park
Vuokatti Adventure Park is a climbing park for the whole family. The park hosts Finland's most challenging trail, where the most extreme adventurers can test their skills.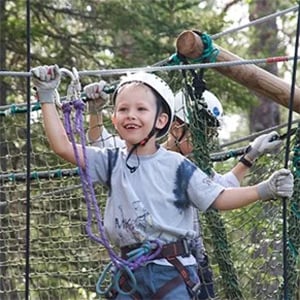 Golf
Katinkulta has three courses that are sure to please players of all skill levels. The championship level Nuas course of 18 holes extends over the beautiful scenery of lake and hills at Vuokatti. The Tenetti club course of 9 holes and the Vuokatti Par 3 course are also part of Katinkulta Golf.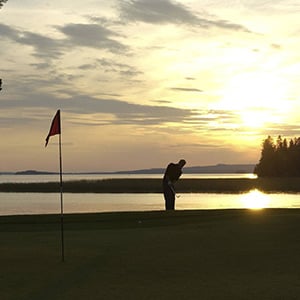 Beach
In Katinkulta you can find an amazing sandy beach right next to the holiday houses. It is great to swim in the clean lake water during summer.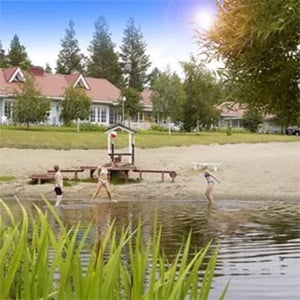 Biking
In every Holiday Club holiday apartment there are two bicycles for you to use during your vacation.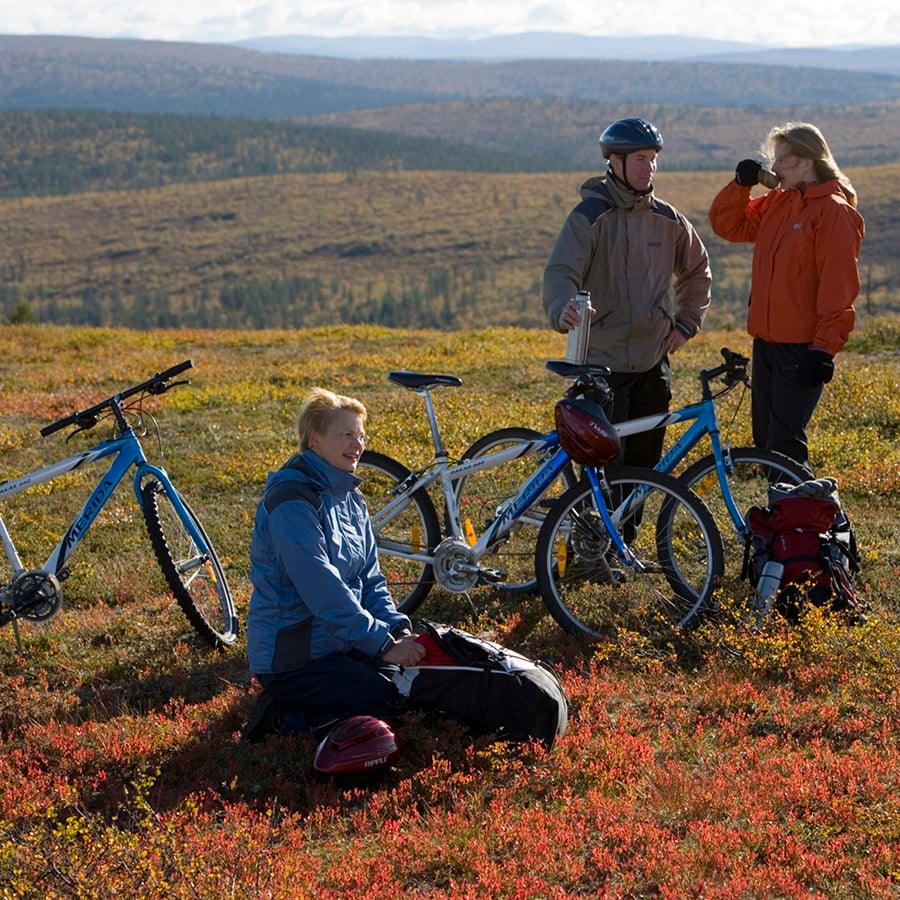 Mini golf
Katinkulta offers a possibility to play mini golf. Rackets are available for rent at the reception.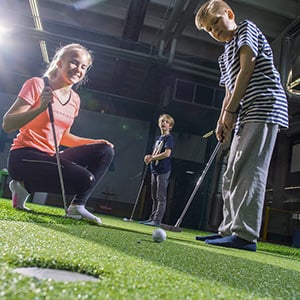 Vuokatti Safaris
Vuokatti Safaris offers memorable experiences year-round, examples:
speedboat safari
canoeing
reindeer sleigh ride
northern lights adventure
fishing safari
ATV safari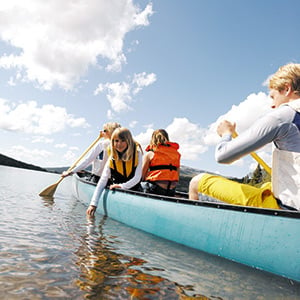 Frisbee golf
In Katinkulta you can play the increasingly popular frisbee golf. The frisbee golf course is located by the lake.
Football golf
Adjacent to the Katinkulta Golf's Vuokatti par-3 range, there is an open football golf playing track. The track has 9 goals, that is, holes with a 52 cm diameter. The total lenght of the track is 1088m. You can play according to Vuokatti price list. Ask the Caddiemaster for more info!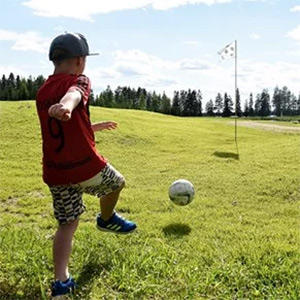 Hiking
There are great hiking possibilities in beautiful hill landscape reached directly from Katinkulta. Fishing and berry-picking is possible individually or with a guide.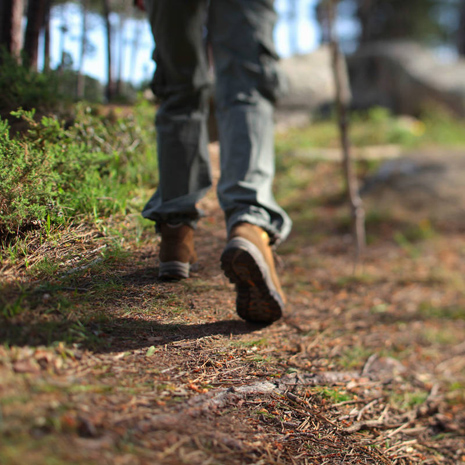 Riding, Icelandic horse trekking
Try Icelandic horse trekking in a beautiful forest scenery! There are different lenght of routes to choose from so no previous experience of riding is necessarily needed.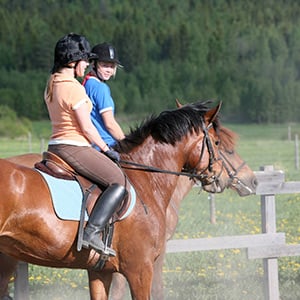 Contact info
Welcome to Holiday Club Katinkulta!
Reception is open 24 hours a day
Holiday apartment and Villas key service at reception
Baggage storage and waiting area at reception


| | | |
| --- | --- | --- |
| | Check-in | Check-out |
| Hotel and Villas | 3 pm | 12 noon |
| Holiday Apartments | 16-18* pm | 10-12* noon |
* See correct time from you booking confirmation email
Address
Katinkullantie 15
88610 Vuokatti
Parking
Parking in Katinkulta is chargeable (1,5 € / h, 8 € / day, 40 € / week). There is an electric car charging station in the car park between Villas 2 and the spa building. Virta application: 4 x 22kW, charging with mobile application costs 0,2 €/kWh. Tesla Destination Charger: 2 x 22kW, free for Teslas. Parking is also chargeable during charging. Parking is supervised by Europark.
Customer Service
Call +358 300 870 900
Mon–Fri 9 am to 5 pm
Price 0,60 €/min maximum price 3 € + local or mobile call charge. Waiting time is also charged.
Katinkulta reception 24 hours
Call +358 300 870 979
Price 0,60 €/min maximum price 3 € + local or mobile call charge. Waiting time is also charged.

Lost and found
You can inquire about lost items by contacting directly to the Finnish Lost and Found Service.
Social Media
#katinkulta