There is a wide range of restaurants and cafés as well as all the necessary services to make your holiday more convenient, such as a golf shop and a pharmacy.
Services
Massage and pampering
After an active day, your body needs care and maintenance. At Vierumäki, you can pamper yourself with holistic spa experiences at the Day Spa & Massage and the massage services provided by the masseur trainees of the Sport Institute of Finland.
Other services
The Vierumäki area also offers the following services for your convenience:
Sports retailer and Golf Shop
Dry cleaner
Grocery shop
Pharmacy (no prescription drugs)
Open-by-order saunas
Short-term child care and playground
Restaurants in Vierumäki
Vierumäki will not leave you hungry! The area offers
À la carte restaurants
Bars and restaurants with entertainment
Buffet restaurants
Catering services
Cafés
Restaurants that are open by order and offer unique experiences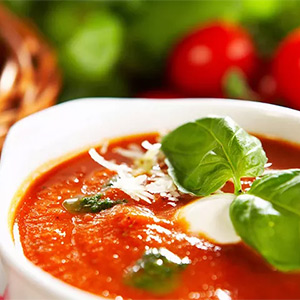 Location & arriving instructions
Vierumäki is in Southern Finland 25 km north of Lahti.
Public transport
There are scheduled bus routes from Lahti to the Sport Institute of Finland on a daily basis. You can take Lahti local transport bus 88 (bus 89 on Saturdays and Sundays) at the railway station's travel centre or the Market Square. You can also take buses 88 and 89 to Vierumäki centre. Travellers from the north can take a bus to Heinola, which has scheduled bus connections to Vierumäki on a daily basis.
It is convenient to transfer from train to bus at the Lahti travel centre. The bus stop is in the travel centre tunnel on Uudenmaankatu. Bus 88 stops at bus stop A.
By car
The Vierumäki reception provides assistance at the Vierumäki Resort Hotel, street address: Urheiluopistontie 400, Vierumäki
From the south, take junction 21 from the motorway (E75). The junction ramp circles up the hill such that the car's nose points south at the end of the ramp. Take a left after the ramp. Continue straight through the intersection with the STOP sign after the shop. Follow this road (Vuolenkoskentie) for approximately 3 km until there are signs to turn left to the Sport Institute of Finland.
From the north, follow the signs on the motorway to the Vierumäki junction (21) approximately 12 km after Heinola and to the Vuolenkoskentie intersection. The rest of the journey is the same as when coming from the south.
Contact info
Check-in/check-out
Check-in from 4 pm
Check-out by 11 am
Key service
Key service managed by: Vierumäki Restaurant Green
Mon-Fri 11 am-7 pm, Sat-Sun and public holidays 10 am-6 pm
Tel +358 300 870 870
Address
Urheiluopistontie 400, Vierumäki
FI-19110 Vierumäki
Viewing reservations
Call +358 300 870 911
asiakaspalvelu@holidayclub.fi
Mon–Fri 8 am–6 pm, Sat 10 am–3 pm