Accessibility
Holiday Club Vierumäki provides an excellent setting for accessible holidays. For example, you can access all floors of the building from your hotel room by wheelchair and take advantage of our many services, including high-quality restaurants, day spa and conference services, which have excellent accessibility support.
Hotel accommodation
Accommodation in our hotel's spacious Standard Accessible rooms has been made as easy and accessible as possible. The rooms feature a motorised 90 cm wide bed, and the armchair can be folded out into an extra bed for one (width 80 cm).
Amenities: bed linens and towels, accessible bathroom, separate seat in the shower, side rails for the toilet, hairdryer, ironing equipment, blackout curtains, television, safety deposit box, mini fridge, wireless internet connection and air conditioning.
There are 14 Standard Accessible rooms, and each can be connected to a Standard Twin room.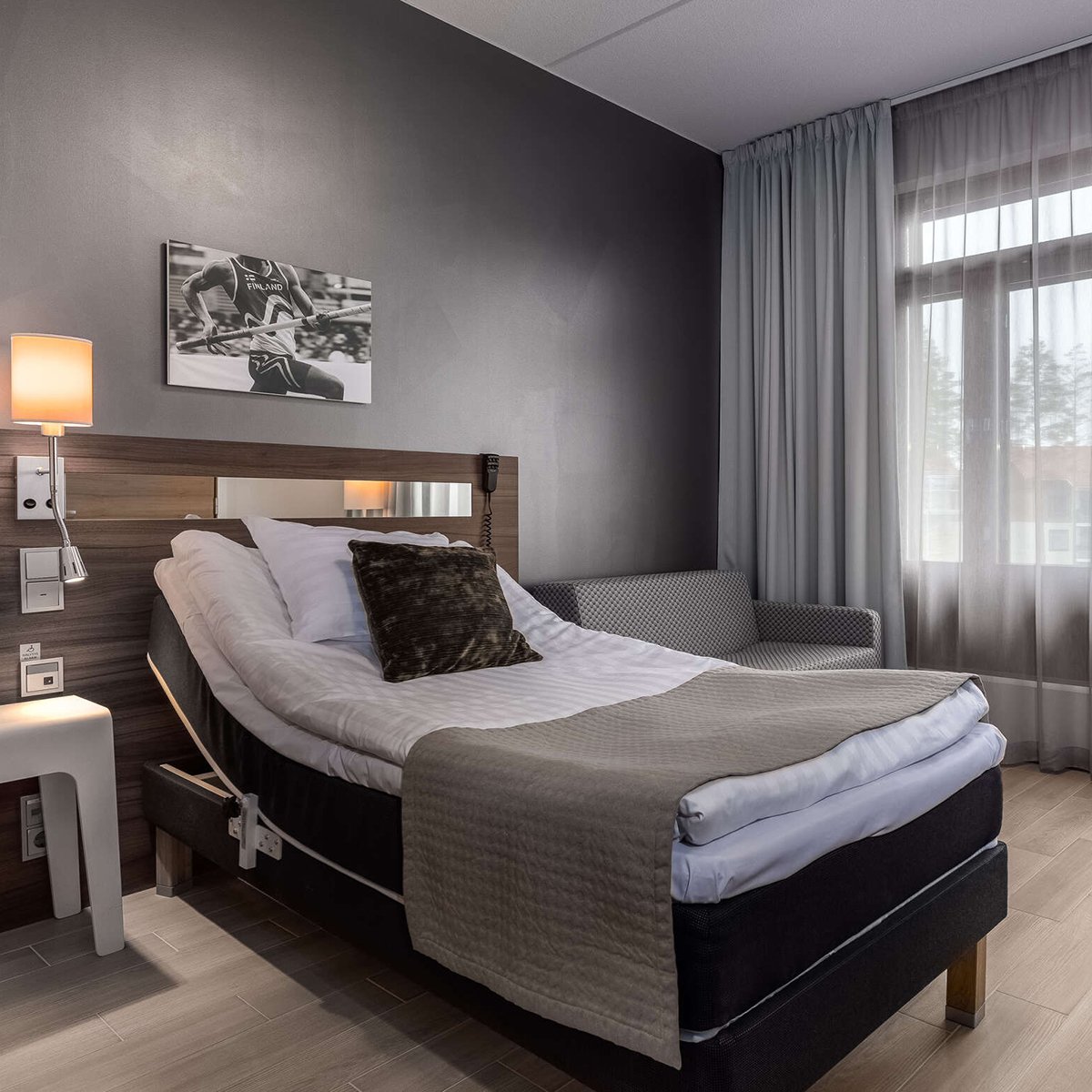 Conference services
The conference services and equipment have also been carefully planned in terms of accessibility. A range of accessible rooms of varying sizes are available so you can choose the best one for your group. The conference rooms also feature a mobile induction loop system.