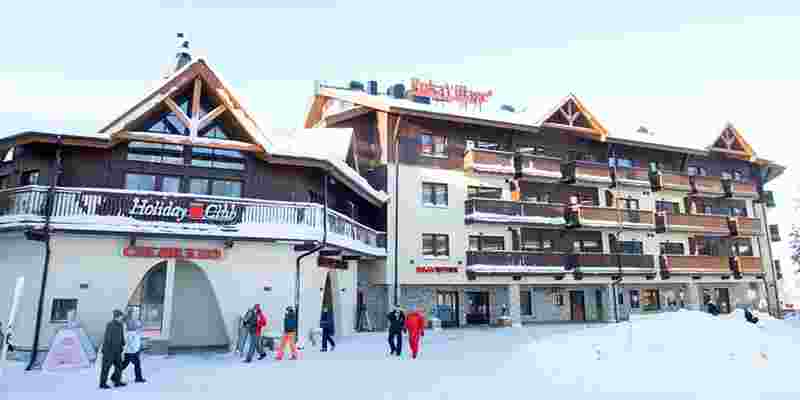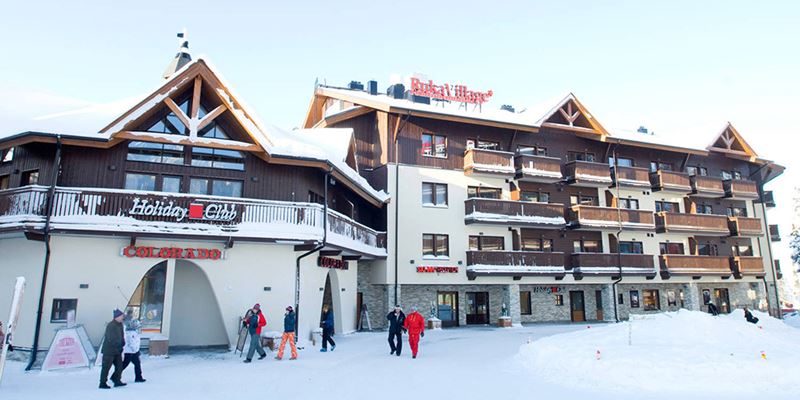 Key Service
Key Service RukaVillage
Rukankyläntie 6
93825 Rukatunturi
tel. +358 8860 0290,
ski-inn@ruka.fi
Open daily from 8 am to 10 pm
Services near RukaVillage
Holiday Club Kuusamon Tropiikki spa and services: c. 15 km
Ruka Ski Resort
Golf and snow golf
Winter activities such as excursions with reindeer or trips to see the northern lights
Activities for children
Conference facilities
Restaurant
Cafés
Stores
Pharmacy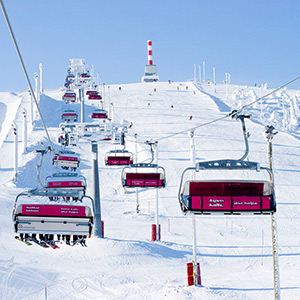 Arriving to Ruka
How to get here
The nearest bus station and airport are in Kuusamo.
There is bus transportation from the airport to Ruka.
The nearest railway station is in Kemijärvi, about 1.5 hours from Ruka by car.
Taxis are also an easy way to get around Ruka.
Take the night train for an effortless trip from Helsinki. Sleep soundly between comfortable sheets and wake up fresh in the morning in Kemijärvi with only a 1.5 h drive to Ruka ahead of you. Bookings: www.vr.fi
Flights to Ruka
Check out flights from finnair.fi
Address to Ruka centre
Rukankyläntie 6
93825 Kuusamo
Location
Ruka's holiday cabins are located amidst the serenity of nature near the Ruka ski slopes. The most convenient way to reach Ruka is by car.
Distances to Ruka
From Ruka Loma to Ruka fells: 3 km
From Ruka Loma to Kuusamo: 18 km
From Pulkkajärvi to Ruka fells: 10 km
From Pulkkajärvi to Kuusamo: 15 km
To Oulu: 240 km
To Kajaani: 250 km
To Helsinki: 840 km
The taxi and other transportation service companies ensure easy mobility around the Ruka area. The Ruka SkiBus shuttles around Ruka and Kuusamo from morning to late at night in the winter. The Karhunkierros bus also provides transportation in the winter and summer! There is also an airport bus service to Ruka for every chartered flight. You will find the schedules on the web-page for local transportation services.
Contact info
| | | |
| --- | --- | --- |
| | Check-in | Check-out |
| Pulkkajärvi 3 & 4 | Fri at 4 pm | Fri at 10 am |
| Pulkkajärvi 5 & 6 | Sat at 4 pm | Sat at 10 am |
| Rukan Lomakylä I | Sat at 5 pm | Sat at 11 am |
| RukaVillage | Sat at 4 pm | Sat at 12 am |
If you arrive at a different time, please notify the Key Service office.
Pulkkajärvi
Pulkkajärventie 15
93999 Kuusamo
Call +358 8 868 5330
Rukan Lomakylä I
Kemijärventie 273 B (key service)
93825 Rukatunturi
Call +358 400 666 332
RukaVillage
Rukankyläntie 6
93825 Rukatunturi
Call +358 8860 0290
Customer Service
Call +358 300 870 900
Mon–Fri 9 am to 5 pm, Sat 9 am to 2 pm
0,49 €/min + local/mobile network payment, queuing is also chargeable
customer.service@holidayclub.fi
Social media
#holidayclubruka
#holidayclubrukavillage