Enjoy the magnificent scenery
A holiday in Punkaharju takes you to the heart of the Finnish natural landscape where you will also find cultural experiences you will always remember: enjoy opera at the Savonlinna Opera Festival. The historical inland ships and the Finnish Forest Museum Lusto are also excellent destinations.

Things to do in summer
Lakes, islands, bays, capes and beaches – Punkaharju is one of the most naturally stunning places in Finland. In summer, you can go swimming, boating, fishing or berry-picking. Here you even have swimming pools in Kruunupuisto and waterslides and play area for children in Summerland, five kilometres away from Holiday Club Punkaharju. Have a game of badminton, volleyball or mini-golf.
Sunbathers will enjoy the sandy beaches and golfers can practice their putting skills at the nearby Kerimäki golf course. Horse-lover also have the opportunity to go horse-back riding at the stables ten kilometres away.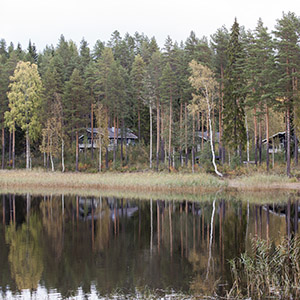 Things to do in winter
In winter, the cross-country ski trails and opportunities for ice fishing await you. Punkaharju and Savonlinna offer also sights to see and adventures for people of all ages. Take a part in the opera festivities at the Olavinlinna castle or listen to one of the splendid concerts in the Kerimäki wooden church. Spend your day cruising around on a charming inland ship or make a trip to the events and exhibitions at the Finnish Forest Museum Lusto.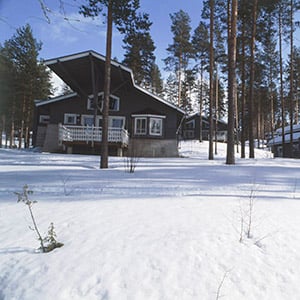 Contact info
Check-in/Check-out

| | | |
| --- | --- | --- |
| | Check-in | Check-out |
| Holiday houses | Fri/Sat at 6 pm | Fri/Sat at 10 am |
If you arrive at another time, please contact the staff in advance tel. +358 (0)43 825 4531.
Key Service
Holiday Club Punkaharju
Hiekkalahdentie 128
58430 Kulennoinen
tel. +358 (0)43 825 4531.
Opening hours
Fri–Sat at 10 am to 9 pm
Address
Hiekkalahdentie 128
58430 Kulennoinen
Call +358 43 825 4531
Customer Service
Call +358 300 870 900
Mon–Fri 9 am to 5 pm, Sat 9 am to 2 pm
Price 0,60 €/min maximum price 3 € + local or mobile call charge. Waiting time is also charged.
customer.service@holidayclub.fi
Lost and found
Please contact to the key service, tel. +358 (0)43 825 4531.
Social Media
#holidayclubpunkaharju